Today is Cyber Monday, which is the largest day for online shopping of the year. The 2019 numbers are not in yet, but will likely exceed 2018's record $7.8 billion in sales. [source]
Some of the best deals of the year are available today and my opinion is it's worth waiting to do your shopping on this day if you can. If you know they'll be on sale, there's no need to pay full price for things you know you will need to buy each year. Black Friday pitted low prices against a hectic, stressful experience. Cyber Monday has no compromise.
Here's a thought I had this morning:
"How would people's perceptions of brands change if they saw who else was shopping there?"
It's interesting to think about. Take Walmart for example. Amazing company with world-class distribution, and in my opinion, still very competitive in the market. That makes it possible for them to offer the lowest prices and thus attract many customers. These customers come from all walks of life, and because they are seen, some of them give Walmart a not-so-great image. Here's a quick Google image search for "Walmart shoppers":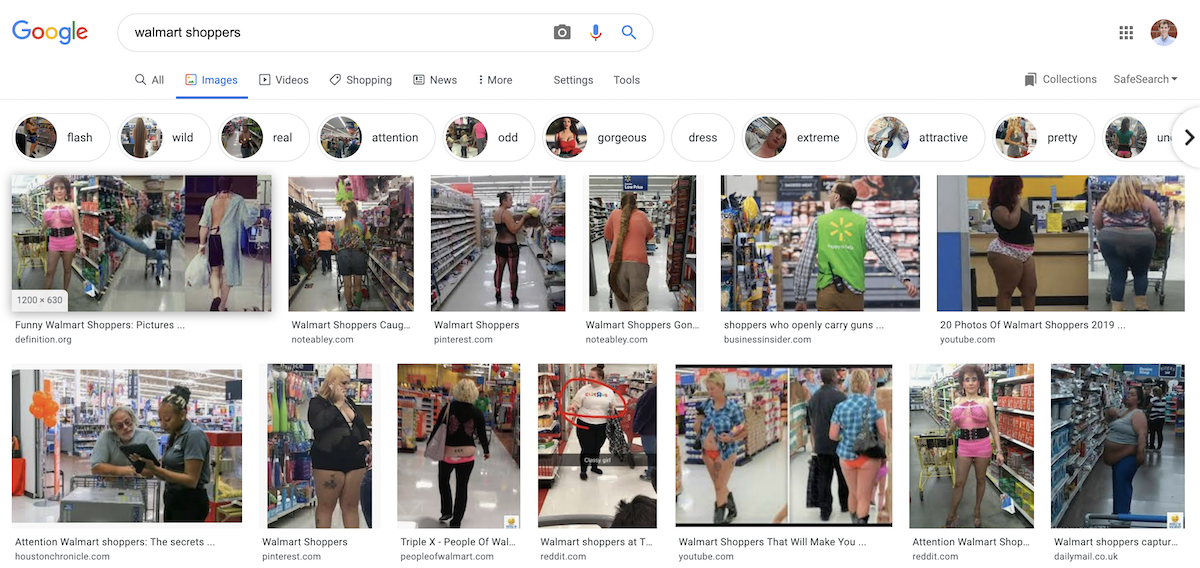 That kind of reputation makes it a less attractive place to shop. It's hard to overcome and the "People of Walmart" meme will be relevant for years if not Walmart's lifetime.
Now compare Walmart to Amazon. The Internet created a new definition of convenience, but they offer the same value props. With Walmart.com, they are both "Everything Stores". Given their size, they both face plenty of political criticism. But Amazon does not have a social image problem. Here's the "Amazon shoppers" search: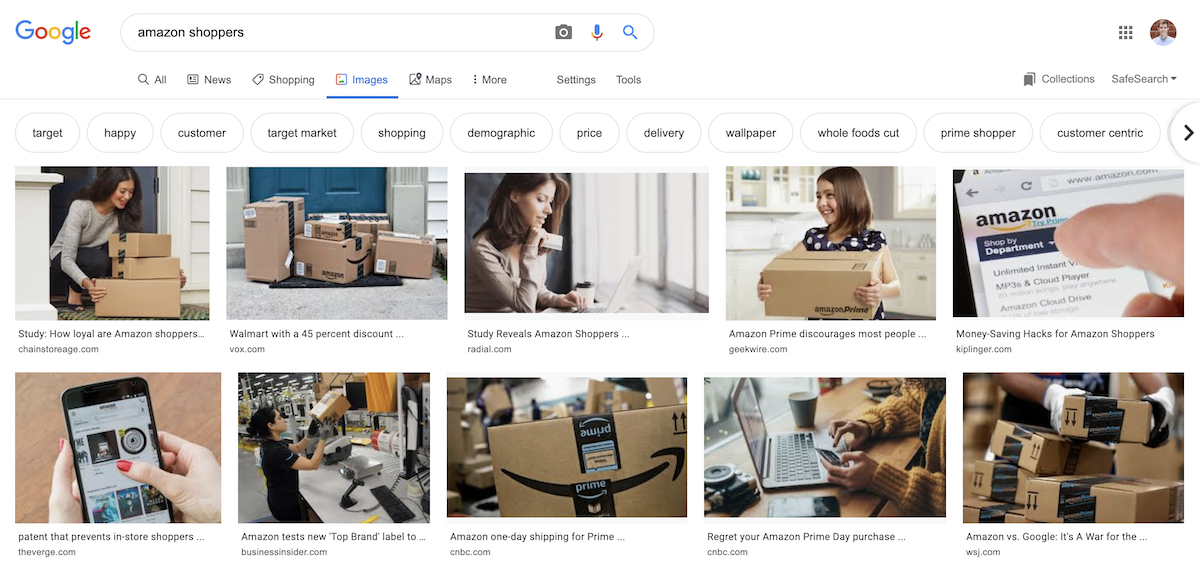 What does an Amazon shopper look like? Nobody actually knows, we can only guess. People shopping on Amazon never see who else is there. The Internet gives them social anonymity and it's a huge advantage for Amazon. People can shop without any social pressure or stigmas.
Pretend we live in an alternative universe where Internet shopping is not so different than physical stores. You would be able to see everyone shopping on the same website. In this world, Amazon would be just as successful because the incentives would be the same. Amazon would still offer low costs and convenience, which would still make most people shop there.
But Amazon would have the exact same image problem as Walmart. People wouldn't think of Amazon as a clean and efficient place to shop. It would be cheap and trashy. The Internet gives everyone an amazing chance of having a spotless social image. Any American can tell you how different a Walmart and Target store is, but what about for Target.com and Walmart.com? It's just a red vs. blue theme.
Interesting to think about. Happy shopping today!
Side note: I realize that Walmart's physical stores are tailored to specific demographics. Walmart has a small presence in urban centers and dominates rural regions. I made wide assumptions and generalized across these different demographics. At a high-level, I think my assessment still stands.